Discussion Starter
·
#1
·
Me and Dixie has been having fun during the Christmas break!
So far we been hunting, playing, babysitting, and opening presents!
here are some pics,
As soon as i got to my parent's house my mother dressed Dixie up, :eyes: Dixie was not impress.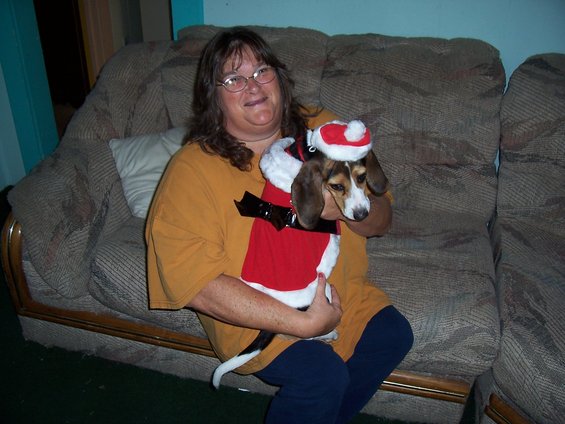 But with some treat she posed alittle!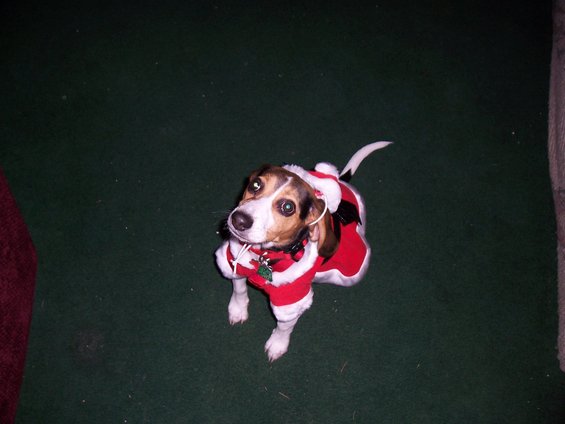 then when me and Dad went hunting I brought Dixie back some Hoofs and let me tell ya, she loves them. matter of fact she loves nawing on them foot bones!
here she is before i cut the hide off of it.
And no the whole deer was not under the blanket it was just the hooves.
then here are some pics of her babysitting,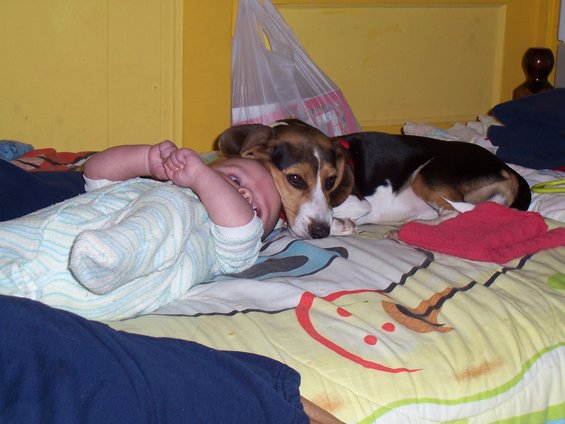 those are my little cousins.
we been busy but we are having fun! hope everything is going well with ya'll!