Discussion Starter
·
#1
·
Here we are as soon as we got home, Grandma had a treat for Dixie!
here we are at me Grandmother's house, the little ones are my Second Cousins.
Matthew and Dixie
Matthew going in the Crate showing Dixie how it is done!
So that what it looks like when i am in there!!
Marie and Grandma,
Help she got me Daddy!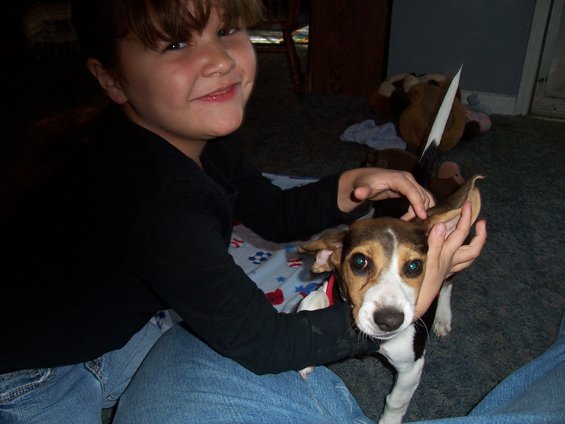 Here she is in the Snow during our hunting trip this weekend.
Dixie walking around the camp ground checking things out. I let her off the leash while we are out in the country, she stayed near me and whined when she was left with the others without me! lol
She did really good while we was hunting, she stayed near me and kept quit. She also got a taste for deer blood as she was licking the deer after i had gutted it. Maybe i can train her to track wounded deers??
Hope ya'lls thanksgiving was a good one!