Discussion Starter
·
#1
·
So we've been to the first Spring Beagle Meeting in NYC. It was awesome! So many pretty beagles, all sizes and colors. It was held at the dog run in Madison Park and we had a ball.... well - Chloe enjoyed it mostly. Here are some pics:
Posing for mommy:
Considering where to go next: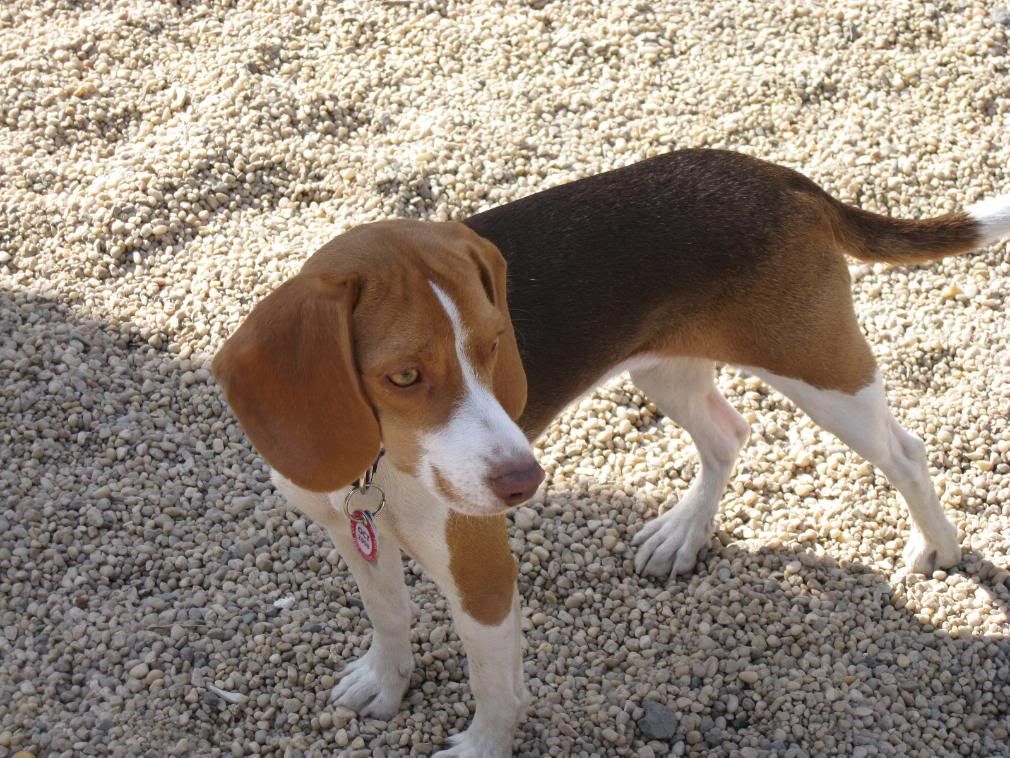 Sniffing the other butts... /forums/images/%%GRAEMLIN_URL%%/sick.gif :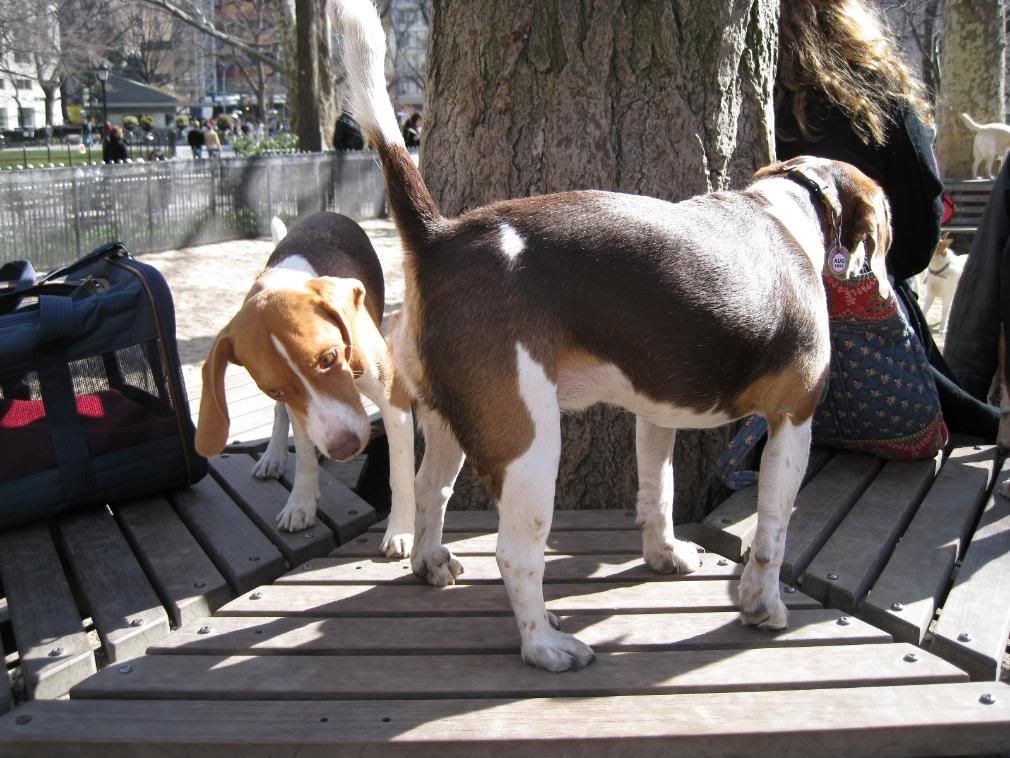 One gorgeous red tick beagle (like Luigi): a little blurry... sorry.
Tiny Chloe:
After the meeting we went to window shopping a little bit, and Chloe wanted to buy mommy something to drink:
Believe me when I say this: she was never as dirty as she was today.... the water had the deepest color brown I have ever seen since I got her /forums/images/%%GRAEMLIN_URL%%/lol2.gif. She is now sound asleep on my coat:
We had a good day