Discussion Starter
·
#1
·
These are the little guys around 2 weeks old.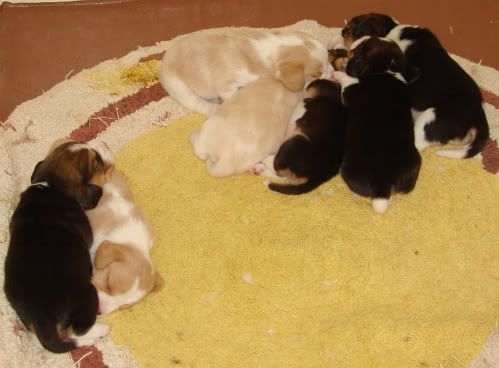 We went to go see them at 4 weeks. We still can't pick one of the boys out because the breeder wants to pick one. The thing is...we fell in love with one and he isn't one of the pups she wants to choose from because his coloring isn't show quality or something. He is the little tri in this picture...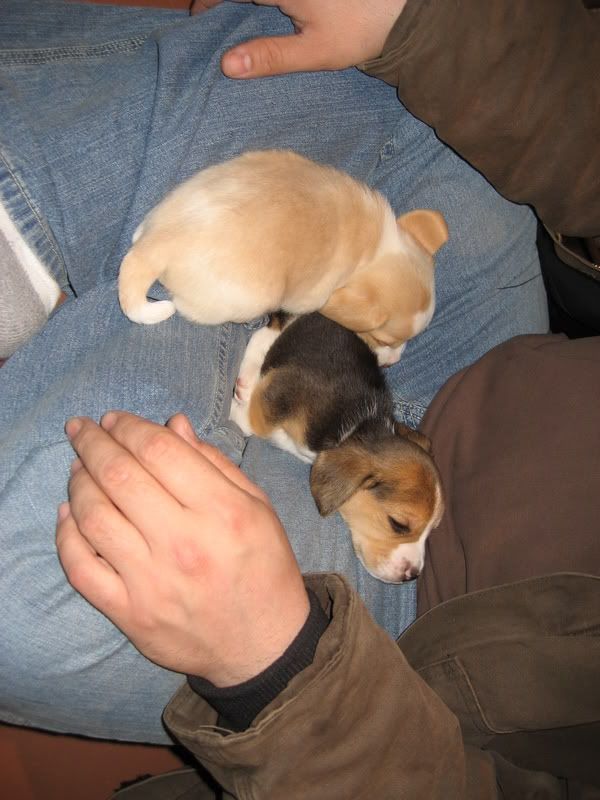 We had so much fun playing with them! They really liked to chew on my toes and the bottoms of my feet, which tickled horribly. But when it was time to go back to sleep, our little guy took a nap on Nick.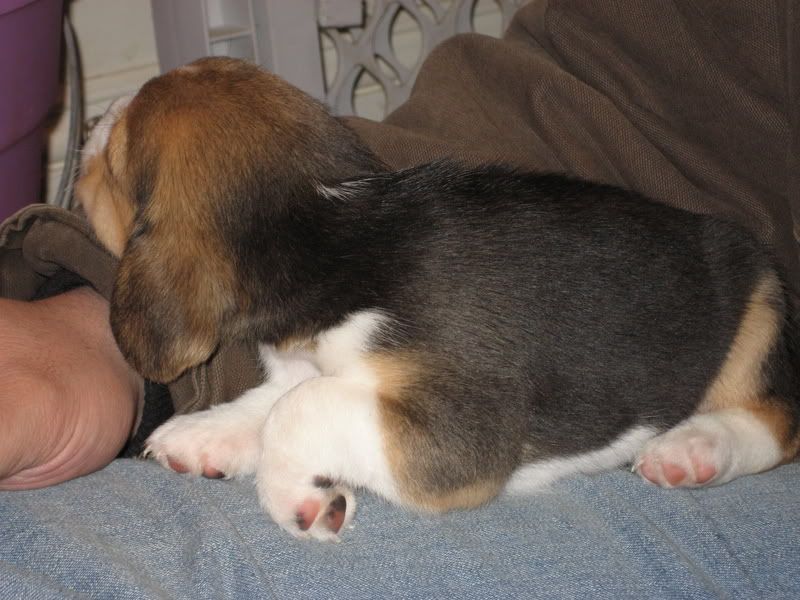 And then we had to put him back in the puppy pile...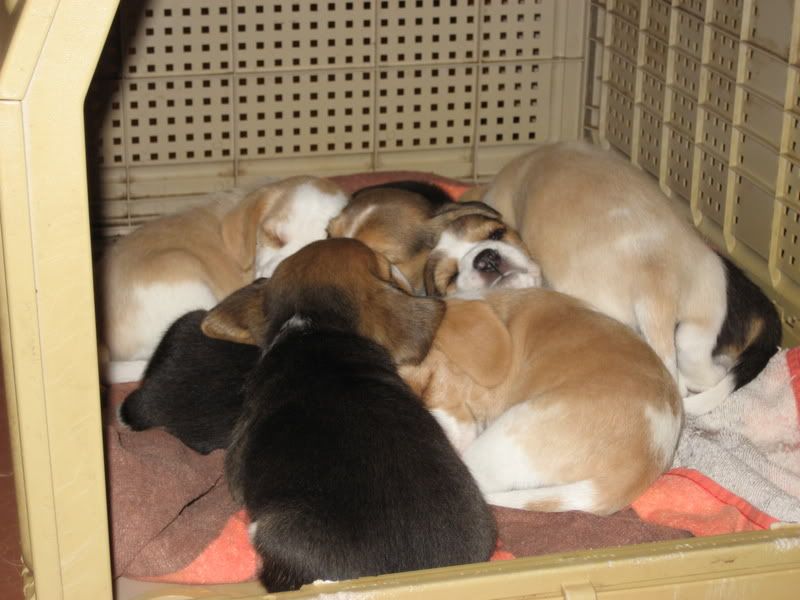 (There are seven of them in that crate if you're trying to count.)
And if you want more puppy pictures and even a video...click on this link...
Puppy pictures!