Discussion Starter
·
#1
·
I posted an intro in the intro board but here are pics of my beagle max. These pics are from when he was a babe he has now lost alot of the black on his face ill try to snap some new pics of him soon. (which shouldnt be a problem hes a ham for the camera)
Hey my name is Teri and I'm currently living in the cold state of North Dakota. Max is a 6 month old pure breed beagle (hes a tricolor). He is an absolute nut and enjoys chasing his BFF Mr.B (Zues) the cat, chewing on raw hides, struting his stuff in his UND Sioux Hockey Shirt, sitting in the window or making my boyfriend mad by pulling all his toys out then walking away.
First night home look at those ears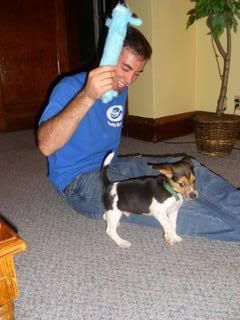 this is the face that made me just have to have him
Tired out!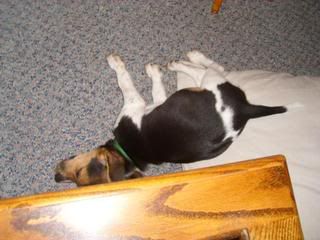 Playing with mia the first night home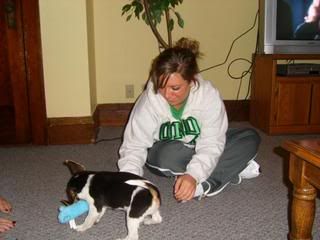 Just checking out this house