Discussion Starter
·
#1
·
It has been a lot of fun so far! The drive home went well. He cried a little at first, but I think that was because he got to see all the other dogs right before we put him in the crate. After a couple of minutes, he crawled to the back of the crate and took a nap.
We got him home and brought him to his potty spot right away. We played outside and inside for a bit. We spent just a little too much time inside without a potty break...he made a little puddle in the living room.
The neighbor's dog was outside, so we took him up to the fence so they could see each other. Theirs is a 9 month old Husky named Stardust. They were running up and down the fence and Mugsy was growling at her. It was so cute!
Now he's taking a nap. We have to go to the vet in an hour, so hopefully he wakes up and decides to poop...lol.
Anywho...I'll stop typing and start posting pictures. /forums/images/%%GRAEMLIN_URL%%/eek.gif
Sitting on Nick's lap outside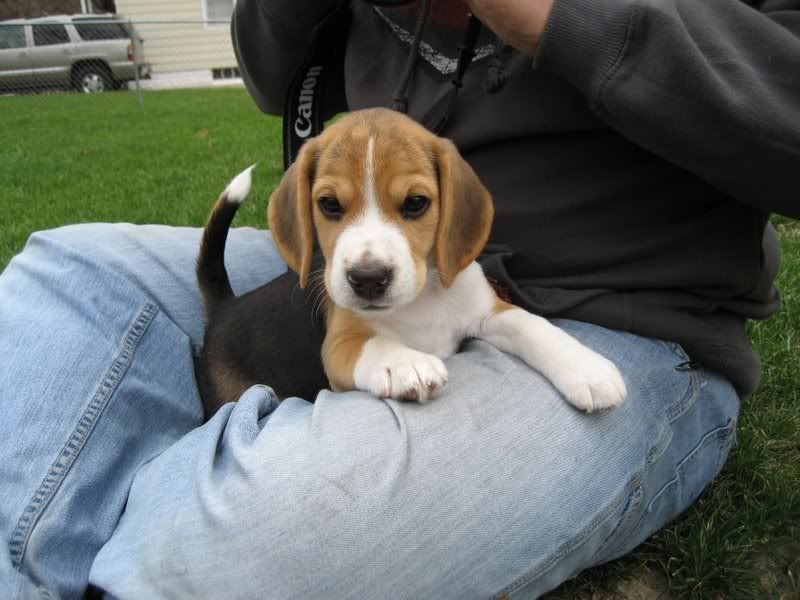 He must have had a stick in his mouth or something...it looks like he is grinning!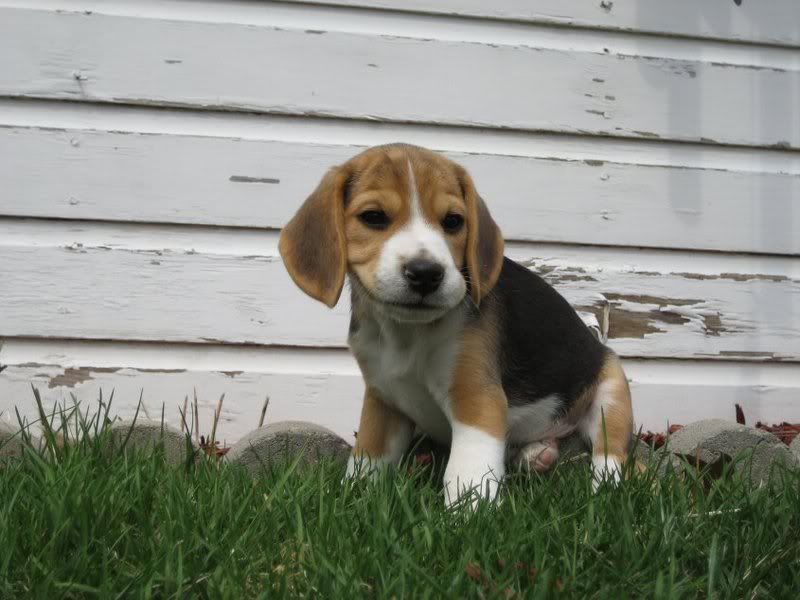 He loves his rope toy!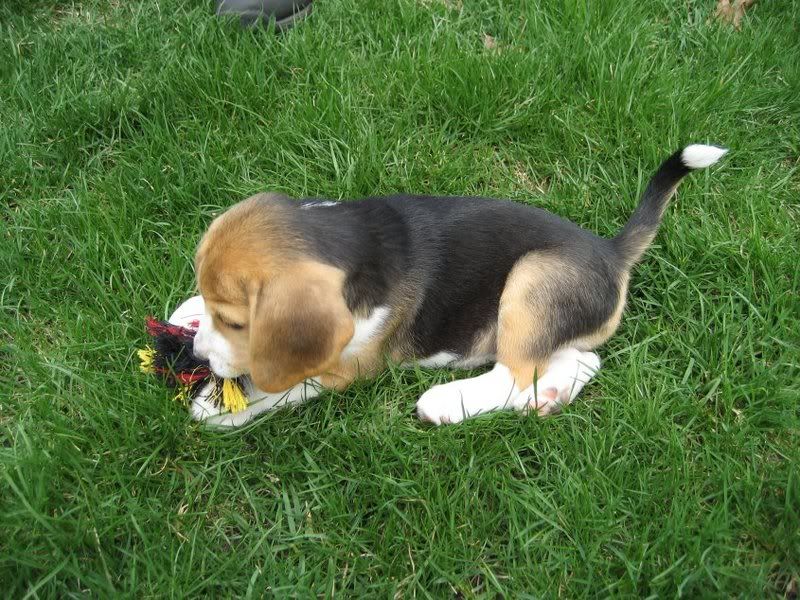 He loves it even more in my flower beds!!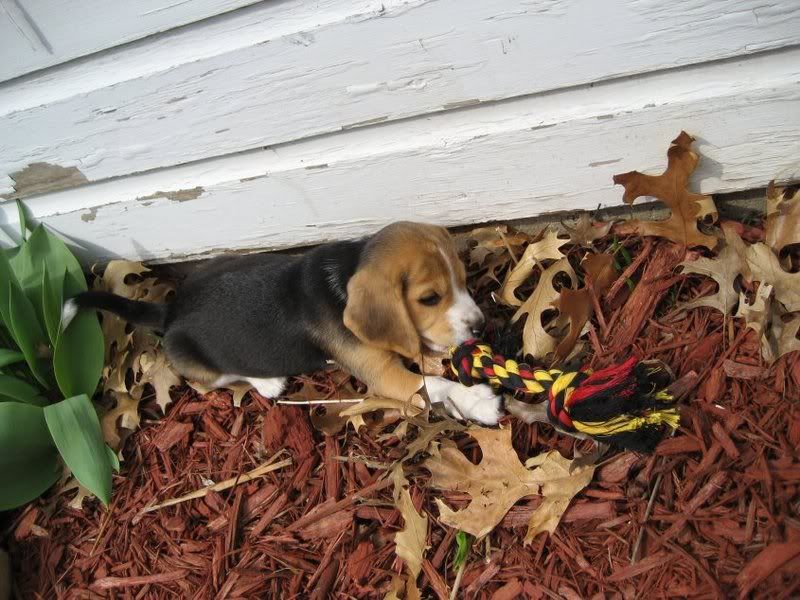 Wearing his new collar and tags...we slipped them on him while he was taking his first nap...ha ha.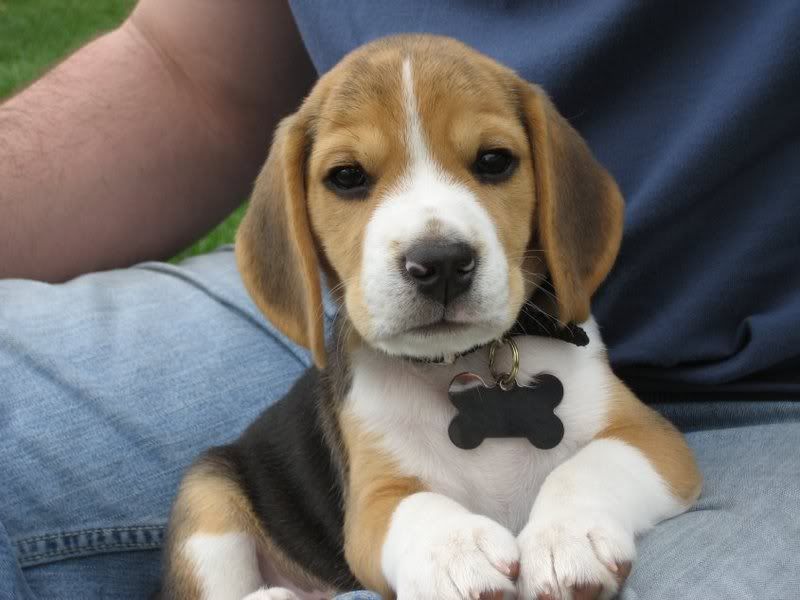 Poor baby had a busy day!