Discussion Starter
·
#1
·
Hi everyone! I haven't posted in awhile but I do lurk here pretty regular. I took Lyle on his second camping trip of the season and thought I would share a few pics. We went about 90 miles back on forested logging roads to a lake I like to fish for muskies. Lyle was his usual well behaved self other than one barking spell the first night. He also seems to get a bit spooked by going fast in the boat on rough water. However, all in all he enjoyed himself immensely.
This is where Lyle went every evening right after he finished his meals!
The bed he was suppose to be sleeping in! A 43 degree morning pic.
Enjoying all the new smells on a wilderness beach.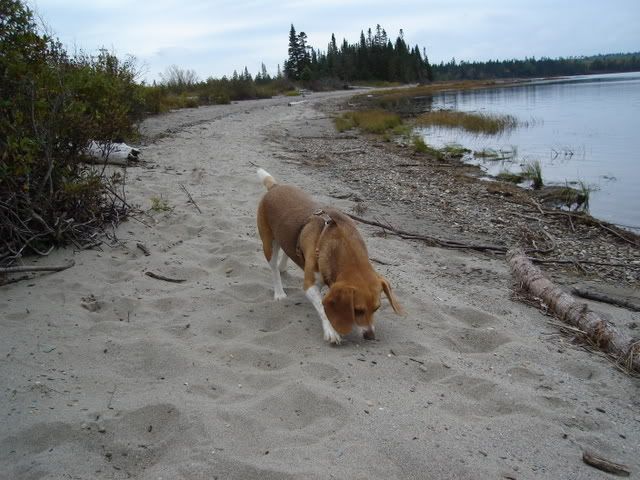 Another romp on a different shore.
"Can we go back to camp and have dinner Dad?" /forums/images/%%GRAEMLIN_URL%%/laugh.gif