Discussion Starter
·
#1
·
Hi everyone,
this lump is on GoGo's leg, these pics are from last week. Vet is treating it as a bug bite first but thinks its histiocytoma and she is going to the vet on saturday for a follow up. He said if it doesn't go away by saturday he wants to remove it. Someone told me they usually go away within a few months and I should wait and not let the vet push removing it so quick.
FYI, I just put the ointment on it and I noticed it was bleeding a bit.
Here are the pics
anyone experience this? Advice on what should I do?
now its more red because of the bleeding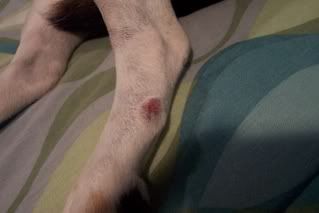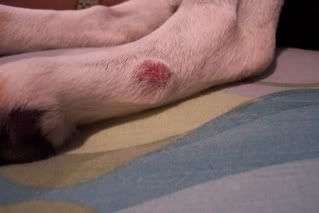 Harley is so jealous he had to get in on the shot