Discussion Starter
·
#1
·
I am so glad to have found this board! I think my friends and family are sick of hearing my Baxter stories, although I never get sick of telling them!
I am Denise, and my beagle babe is Baxter. He is 5 1/2 months old. we got him when he was 7 1/2 weeks.
He is challenging, but one little look from his big brown eyes and i melt.
And of course here he is:
7 weeks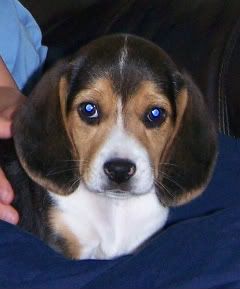 And Now:
Oh and one for fun!!! LOL