...and always very curious.
Hi all...runningmom's couchinghusband here. Just wanted to post a few pix of our new addition. He's a cute little bugger...
Our husky Loki is still getting used to the idea of a new little guy...
He warms up quickly...
Enjoying the recent storm...
And rocking his new coat. We're not normally dress-the-dog people, but...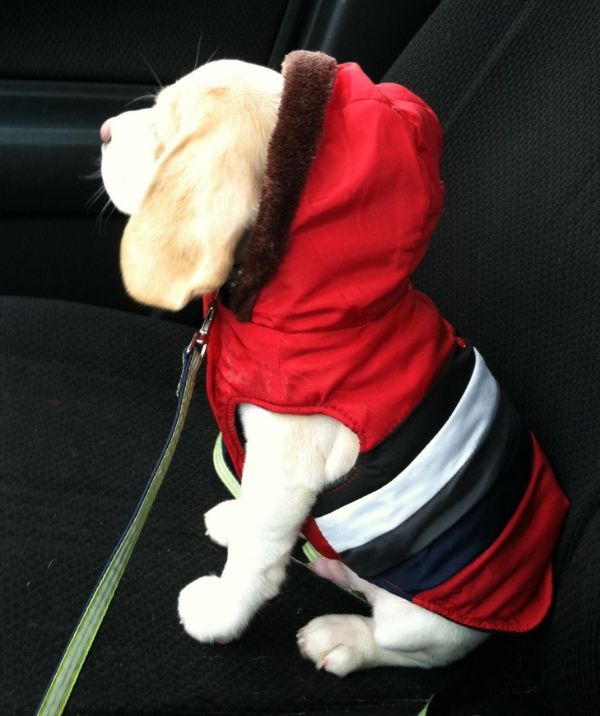 This is his dad. We both thought he was a looker...
Thanks for looking!