Discussion Starter
·
#1
·
Now there are 4! I picked up Freckles today and she will be staying with us till she finds her forever home. She is an 18 mo. spayed female. So far so good. I do not like to introduce new comers to my crew on their own turf, but did not have much choice today. It is 15 degrees and she just had spay surgery last week. So home she came. Everybody check out everybody and all was well. She had never used a doggie door before. Within 1 hour she was a pro! I know she is not 100% housebroken so I am really glad the door is available. The picture is the best I could do with the old camera phone.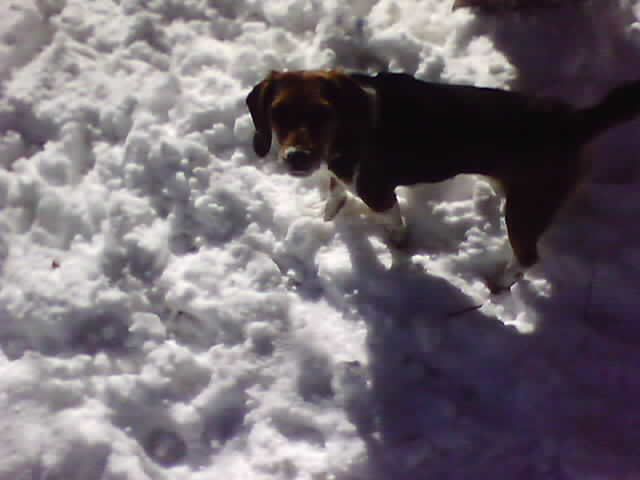 She is a little doll and very sweet. If you know of anyone in my area that would be interested, let me know she is up for adoption. Before I get too attached myself. :heart:
We've been snowballed!