Discussion Starter
·
#1
·
Anyone outside and notice the near total lunar eclipse Saturday night just after sunset??
I heard it was gonna be the best one until 2035 for this part of world. My feable attempts at capturing it on film...augh...well....memory stick??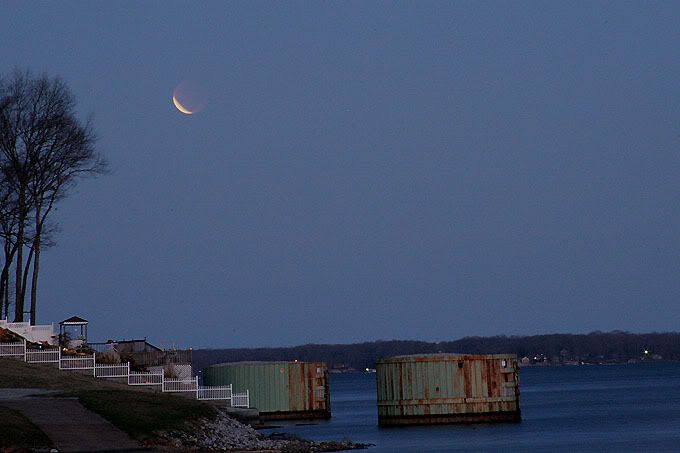 Where did the freakin dust come from /forums/images/%%GRAEMLIN_URL%%/mad.gif
Was near total eclipse when moon rose. 45 minutes-hour later back to nearly full moon. The beaver in the water in front of us didn't seem too impressed though.
Withstood a cold north wind to take these. Peg brought me a cup of hot chocalate then went back to the car. Combo of wind and water and cool night air doesn't make for pleasant photo taking.