Discussion Starter
·
#1
·
Well, we have all had a long day and the poor towel in the crate for the car has seen better days, but Blue is finally at his new home.
Of course every time we stopped to let him out the precious little darling would just sniff away and never go potty. That was reserved for the minute the car was started again and we were just getting back on the road!! Oh well, we have (so far and I am knocking on wood) not had any accidents in the house. He has gone out twice so far since we have been home and, with a little protest, went potty. Of course, it is raining and cold so we don't want to stay out too long (neither Blue or dad!!!)
We are protesting in the kennel, but so far, we have gone about 20 minutes with no fits and no body in the room with us.
I know we are in for a long night and there is no way he can be this good, but we are thankful at the moment.
We didn't get any travel pictures since the wind was blowing and apparently the prima donna doesn't like wind, dirt or places that another dog has gone potty, but here are a few from today.
Blue and his dad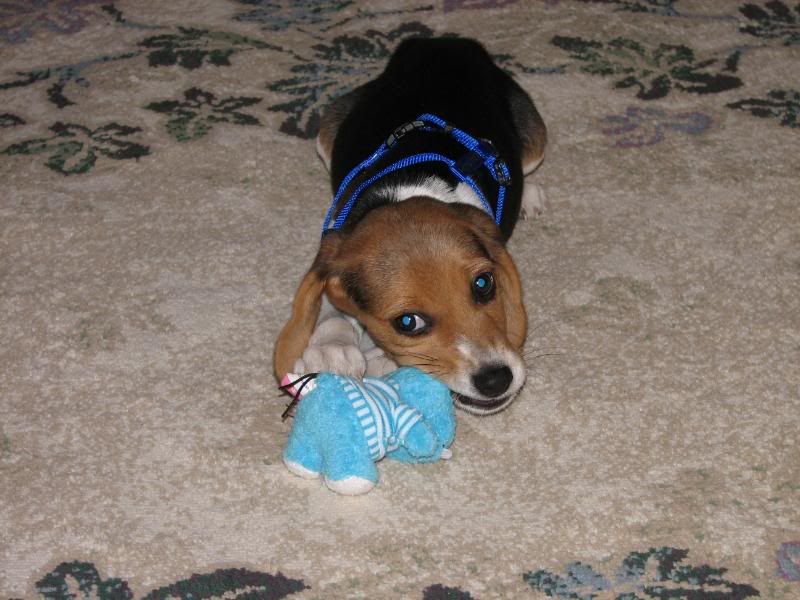 Blue and one of his Hippos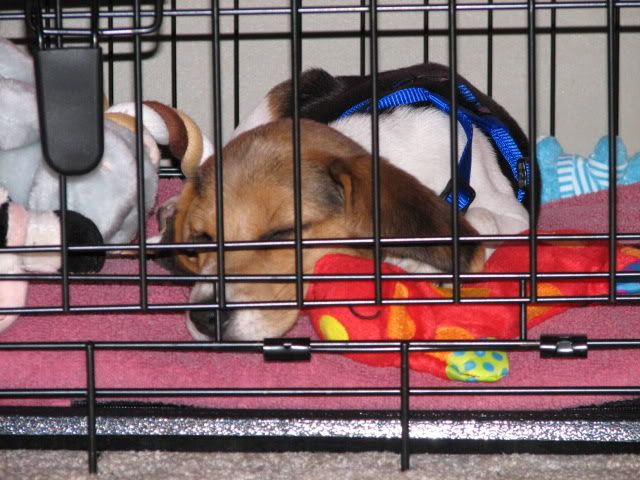 This makes mommy happy!!!