Discussion Starter
·
#1
·
Hello Beagleworld!
Our dog, Maggie, is 10 months old now. She is terrific and a loved member of our family. I couldn't have chosen a better dog.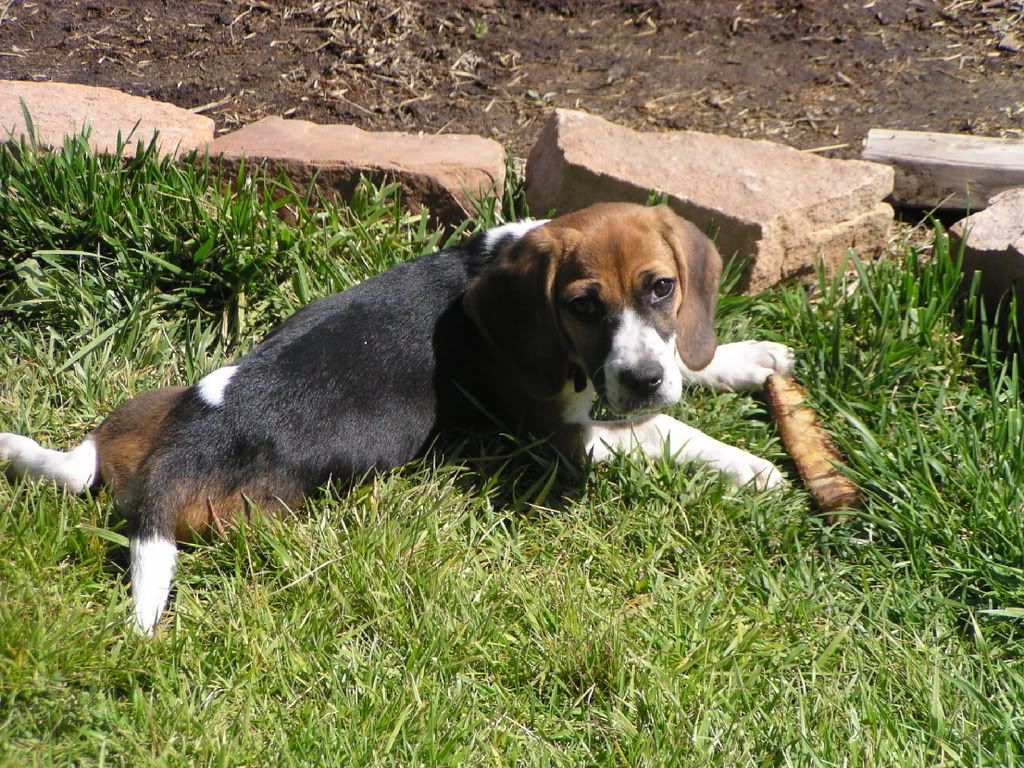 Now our concern.....we are really scared that she is going to escape from our yard some day. We have one and half acres of property, that is enclosed with chain link fencing. Every once in a while, she digs a hole and escapes under the fence to go see my sister next door. This morning, she went out the front gate when my husband left for work, and by mistake he didn't see her. Luckily, my sister saw her running down the cul-de-sac at about 100 mph. Yikes that was too close!!!
So, I'm curious what others do with their dogs while they are away? Maggie is alone about 4 hours a day, and I would be devastated if she were to beat feet out of here!
I should add...she is not crate trained. She came from a pet store as a puppy, and just couldn't handle it. So, she sleeps on our bed at night and does just great.
Would a dog run be the best thing do you think?
Thanks in advance for any advice to keep our precious beagle safe and sound.
Harmony