Discussion Starter
·
#1
·
These are Bailey's pups 3 weeks old. They are up walking and trying to run. Soooo cute! They are growling at each other and trying to bark their little barks. They are starting to bite at each other and playing. Their teeth are starting to come in so I am sure Bailey is not gonna want to be feeding them too much longer. Whizzer, the daday, likes to sneak up behind the pups and sniff them. He still does not know what to make of them. If a pup trys to get near him he runs away. It is too funny. So, here are the 7 dwarves.
This is Bluebell. He is a boy. He is really starting to change color now.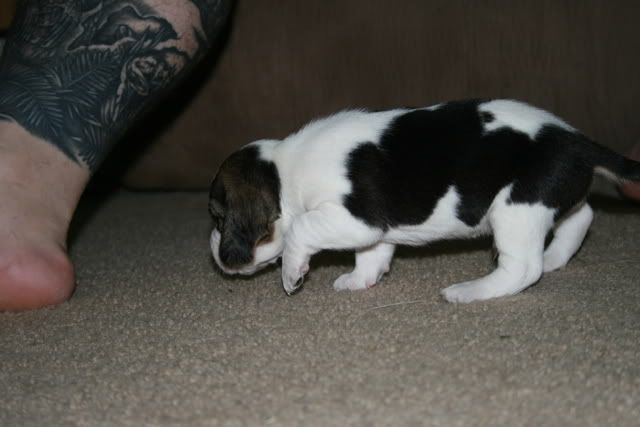 This is Blackie. She is starting to run. I think she has the best sense of smell.
This is Pinkie. We call her that cause she was born with a mark that looked like a flamingo. Now it looks more like a rooster...lol.
This is Rio (Diamond Rio). He has a diamond on his back. He is very quiet.